Digital Strategist & Senior Project Manager who has worked with Digital Marketing Solutions – Marketing Technology Solutions in leading roles for 20 years on the client side and as a consultant.
I have experience driving digital transformation projects for various companies in several industries, taking them on a journey from strategy work, requirements gathering, specifications, vendor selections to implementation of technical platforms and establishing of new processes and organizational set up.
Focus of all projects /assignments is always to increase revenue/growth and / or streamline organizations / processes to bring efficency. Finally I love to combine business, people & technology, especially in international environments. My role is often to be a bridge between the business/marketing side and the technical aspects within digital projects/programs/road maps.
Specialties: Digital Strategy, Digital Transformation, Marketing Technologies, CMS, DAM,PIM, e-commerce, marketing automation, multilingual web sites, vendor selection, digital organization set up.
Currently I am taking the paint company Tikkurila on a digital journey.
Future: I am looking for jobs where I am helping companies to navigate in their digital transformation in a leadership role in a global context.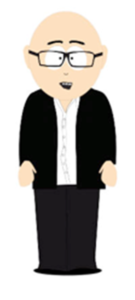 Contact me for further information or check out my