I am a Digital Strategist & Senior Project Manager who have worked with digital marketing solutions in leading roles for 20 years. I have worked both on the client side and as a consultant. I have experience taking projects from strategy, requirements gathering, specifications, information architecture to implementation of design and technical platform and finally establish maintenance processes and organization.
The focus of all projects /assignments is always to increase revenue and / or streamline organizations / processes. Finally I love to combine business, people & technology, especially in international environments.
My role is often to be a bridge between the business side and the technical aspects within digital projects. The title of the role varies between projects but are often Project Manager, Product Owner, Business Analyst, Web Manager, e-business manager, Strategist, Coach/advisor, Requirement Analyst, etc.
Specialties: Digital Strategy, Digital Transformation, Marketing Technologies, CMS, ECMS, DAM,PIM, e-commerce, multilingual web sites, mobile applications, e-commerce, recruitment within the digital space- web/e-commerce/mobile/CXM/UX etc.
I am currently working at Atlas Copco Industrial Technique where I have worked with an implemention of an Adobe Marketing Cloud Solution globally in a role as Global Digital Manager for the past 2,5 years. 140 web sites are rolled out as well as other modules from Adobe Marketing Cloud Solution, like Analytics, Target etc. I have also implemented the SEO tool Brightedge within the organisation.
Future: I am looking for jobs/assignments where I am helping companies/organizations to navigate in their digital transformation in a leadership role.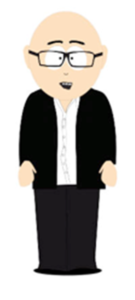 Contact me for further information or check out my